I love to play solo PVE most of the time, and DID enjoy doing dungeons with other players but I'll get back to that in a bit.
A huge blade and soul suggestion
This game has crazy potential to be great. I enjoy the game a lot, but there are some things I don't appreciate too much.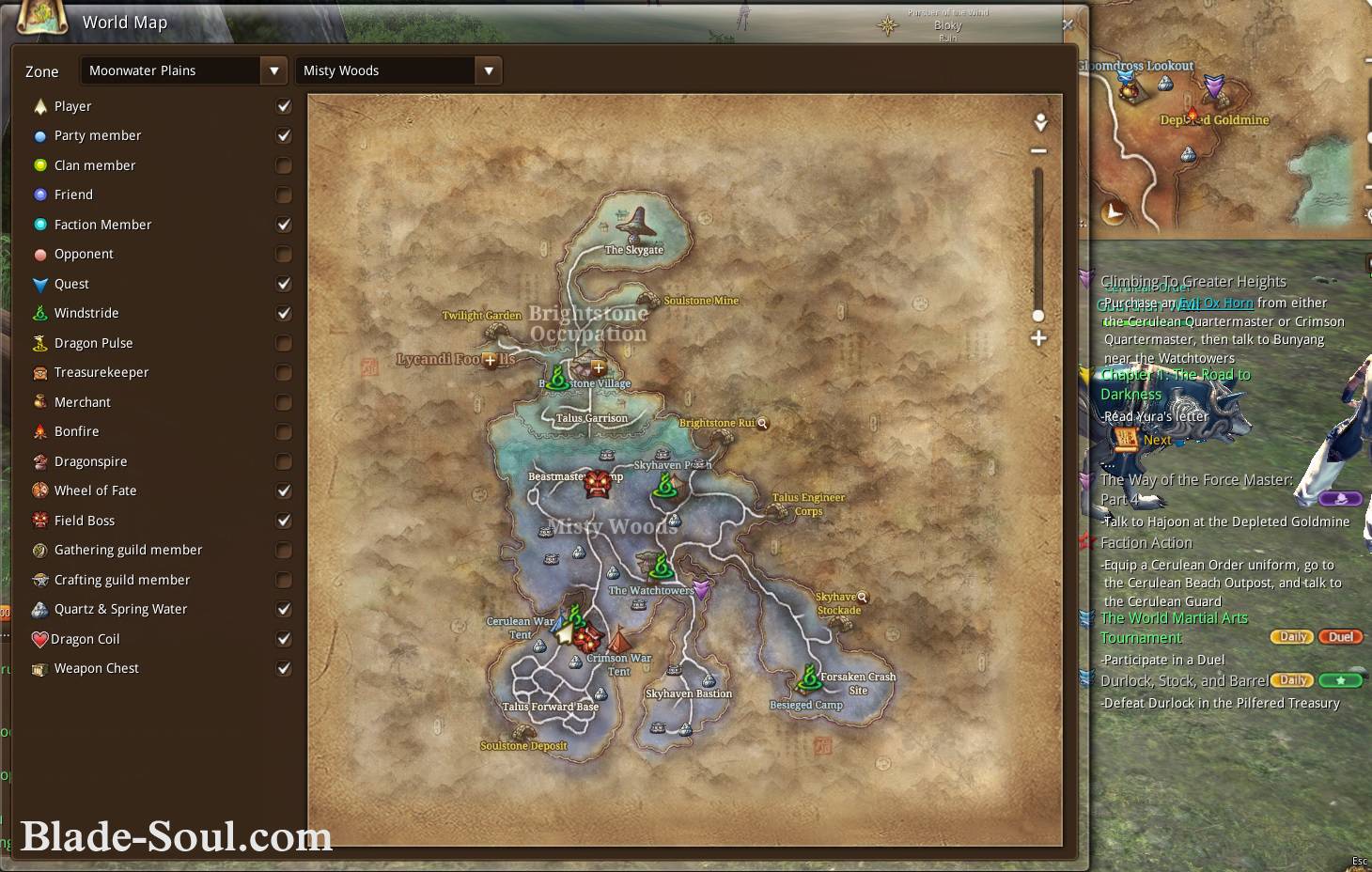 To start, I don't think they should force PVE players to PVP, and vice-versa. I love to play solo PVE most of the time, and DID enjoy doing dungeons with other players but I'll get back to that in a bit. It is definitely forced on both ends, because while I can ignore Arena and "just not do it", there is a lot of content I'm missing, some even very crucial to the gaming experience which is not cool. While Misty Woods and the outer-world PVP isn't so bad, I didn't like how I'm forced to do those missions for my at the time weapon upgrades and necklace upgrades. There should be multiple options on how to obtain mandatory items such as these upgrades and more. Don't want to PVP? Okay, farm this boss. Smaller chance to get, but it still gives me that option to stay away from PVP. It gets real serious when I need 450 soulstones, 110 moonstones, and there's no real reliable way to get these via PVE. Same goes for PVP players, there are PVP players that are entirely focused into beating other people and that's great. But, how do PVP players get stingers? They can't get it without doing dungeons and if there is a way, it's probably extremely annoying since you need a crazy amount of them. Which brings me to my next subject.
I repeat, I love playing solo. I don't like to be dependent on others to get what I need. Dungeons are very fun, but only when you find a bunch of unicorn players with decency and feelings, or a guild. Prior to this game, I've never played a game where loot was auctioned and when I first started this-- I didn't like it so much. I felt like it defeated the purpose of joining random folks who I would want on my team to beat this dungeon, only to turn on them outbid them and make them re-run the dungeon if I took the item they wanted. I got used to it, not a big deal. But boy, oh boy---does it get real annoying, when you need 100-300 stingers at a time to get to a decent AP level for the inpatient, rude and inconsiderate players that rule the LVL 50 dungeons, not to judge and ditch you to death--because you don't meet their standards. Being outbid by Gamma, the Credit card warrior, that pay 3G per stinger that drops...isn't the point to save money? If you're going to bid 3G per stinger....buy it at the damn marketplace.
Solution? Buff dungeon MAT drops only, and add a solo-able version of the dungeon. Why does this make sense? I--The PVE player can peacefully grind my 1-10 stingers alone, without being outbid by King Midas over here. I won't have to deal with the AP focused losers that forget there's a person behind the other screen, leave the game before it even loads, and how the dungeons require skill more than AP. (Although sometimes....AP does say a lot. But when it's like 10-40 points off....c'mon....),and best of all! It'll give players the knowledge on how to run the dungeon properly, without pressure from other players, or finding a guild tolerant enough to deal with their mistakes. Resulting, in less people failing in Yeti and such! Want costumes or a mass amount of mats? Do a dungeon and bid for it. But again, the option is there for the player that doesn't want to have to deal with people's immaturity. I have 588 AP, I did Yeti today with 3 players that--AP wise were able to do it. But had no idea, that the Yeti even had a certain way of beating him and that there are phases and things they need to avoid. Although it was a headache, I stood with them patiently while most people left before the game began, or raged,made them feel bad and THEN left. We all have gotten abused by Yeti at some point, it was new to us too...Have some decency.
Now I believe, that this is never going to happen and I'm going to have to find a way to get my mats. But I wanted to put the suggestion out there and hear your thoughts on this or other suggestions on how we can make this better. To put it out there, I bought the Masters Founder pack when it was released, I really want to support this game but it's becoming a tad ridiculous with how players are now n days. I thought LoL players were mean.
Also note, that I didn't mention too much of the PVP side of things because I don't PVP outside of Misty Woods....which is why your input is greatly appreciated.