The truth is they put it at the end of the preview video... and the community didn't respond to much... They already said multiple times that they have it ready ... they just need " to press a key" and it can be in game
A Non-Moany Warlock post
So I've seen there's a lot of people moaning about the Warlock release (whenever that may be) and complaining it should be released on the 10th or within the next few weeks however I just wanted to post about a different topic regarding the class.
I'm sure most of the post are by people who want to try it but how many of you plan to fully re-roll Warlock upon launch? What are you currently doing until it launches? Do you already have your appearance planned?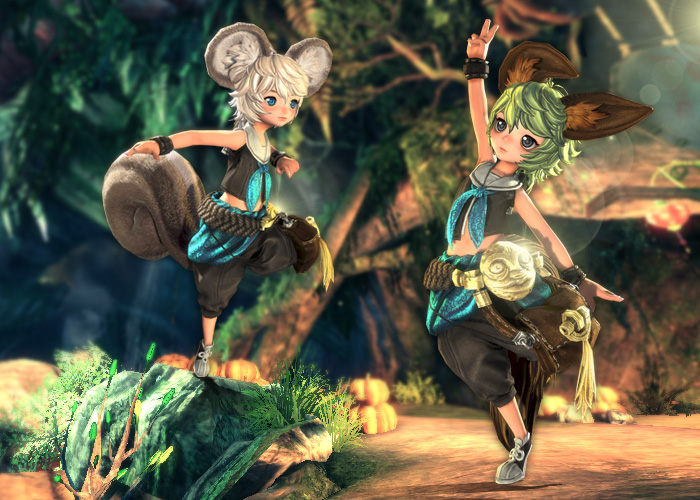 Personally, I've never played Warlock - even on other clients I've only tried Summoner which I main currently. However, I wish to try it when it comes to the West... I've seen cool PvP videos and even some 'Let's Play' videos on YouTube which feature it and from what I gather, it looks like a hybrid of FM and Summoner (Magical attacks and summoning that demon thing)
~ Correct me if I'm wrong ~
I haven't yet got their appearance but I feel it would be the same as my other Lyns (assuming they'll release it to the Lyn race as I've seen screenshots of them on the other client)
Also, I'm putting little bits of Blade And Soul Gold from dailies and crafting away each day. Therefore I can buy some fairly good gems to aid my Warlock as well as upgrading their weapons quicker/more efficiently.
So how about everyone else? What are your views/plans? Are you re-rolling, just trying or not bothered about the Warlock?
The truth is they put it at the end of the preview video... and the community didn't respond to much... They already said multiple times that they have it ready ... they just need " to press a key" and it can be in game... but people are not making enough noise on the site about it... so i guess u could even w8 for it until summer.
I think its a very bad PR decision... they didn't release it because its "new" content... but the truth is they lost and will lose a lot of players who wanted to play it. They think that by releasing it later they will actually bring more players, by in the end they just cause people like u and a lot of others to leave. Already seen at least 30-50 posts (just how many didnt even bother to post or say anything?!) on eighter here/twitter/reddit of people that were leaving their game because of the WL PR. I mean its one think to not have a class ready and to tell the community that ur working on it, and its a complete diff thing when u tell them that u already have it ready but ur not releasing it... its a direct "fk u" to the part of the community that wants to play warlock.
I wanted to try it out for sure... but i probably will not because i already invested around 200-300g BNS Gold in my assassin, and at this point all my friends will be to far ahead of me, it will probably take me a lot of time if i start from scratch...
Even at this point if they release it, it will take some time for people to catch up... and yeah new players that start with their friends when its released or lone wolfs will have no problem with that but the players that play with their friends from cbt will have big problems even if they release it now... well its their company and its their decision how they fk it over.
Its a wonderful game ... just a shame that bad decisions like this one are being made.