When we announced Blade & Soul, we said it would be free-to-play. Now, we're giving you the lowdown on how free-to-play we're going to be.
Blade & Soul Business Model Revealed
Blade & Soul Philosophy
We believe in letting everyone play the game as it's intended to be played – skill-based progression throughout all the available content. No paywalls will hold you back, and no amount of money will give you an unfair competitive advantage over other players. We don't like pay-to-win, so what we are offering are cosmetics, convenience, and consumables – not power, not gear, not permanent stat increases. We're also going to make sure that we have a regular schedule of content updates that everyone will be able to enjoy.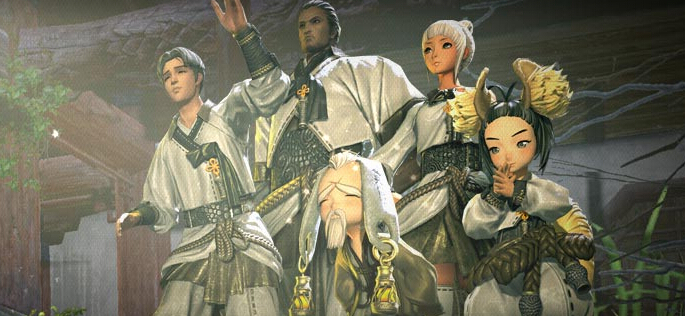 NCoin & In-game Coin
Our cash shop in the game will be using NCoin – you'll recognize it as the currency that WildStar will be using, as well as the North American-published Aion and Lineage II. You can purchase NCoin online or through retail outlets (US Only). With this NCoin, you'll be able to purchase convenience items like food, potions, and repair tools; quality of life improvements such as character slots, inventory expansions, and Premium memberships; and cosmetic items like costumes and accessories.

We're also introducing an in-game currency that is earned through gameplay. This in-game currency can be used to purchase many of the same items in the cash shop as what NCoin can purchase, including event-related items.

Premium Membership
An item offered in our cashshop is Premium Membership, which is active for 30 days. Having an active membership will give you all sorts of quality of life benefits to enhance your enjoyment of the game – for example, a special windwalk animation and discounts in the Auction House. The benefits of membership are specifically developed for Blade & Soul West and will keep in line with our philosophy – no power boosts here.

Blade & Soul membership comes in Tiers; you start at Tier 1 and immediately unlock all sorts of neat benefits that get better as you rise in tiers. Membership tier levels increase with the amount of NCoin and in-game currency that is spent including on Premium Membership itself! Once you've unlocked a tier, you will never drop below it but you will need an active membership in order to experience all the benefits; as soon as your membership is inactive, you lose access to the benefits.