Also I see Blade And Soul as a fighting online game. Cos the openness of your gameplay allows for some really individual combos. I've been playing for 4 months and I'm still discovering new combos with the sin.
I play Blade And Soul assassing it's fun
Ok i'll be honest. I've played blade and soul a lot not just on you CBT but on other servers.
I play an assassin.
I really like the class. it's awesome. Whoever it's ruined cos of it's infinite stealth combo.
Now I know a lot of you must be thinking but your assassin surely it's in your favour.
No it's not
I play Blade And Soul cos it's fun. I don't care about being the best. I put a lot of effort in sure.
But I don't want loot cos I can spam 3 buttons.
Since I left wow I haven't suck with any mmos for 10 years. Blade And Soul is the first mmo in 10 year i'm actually thinking of sinking my spare time into.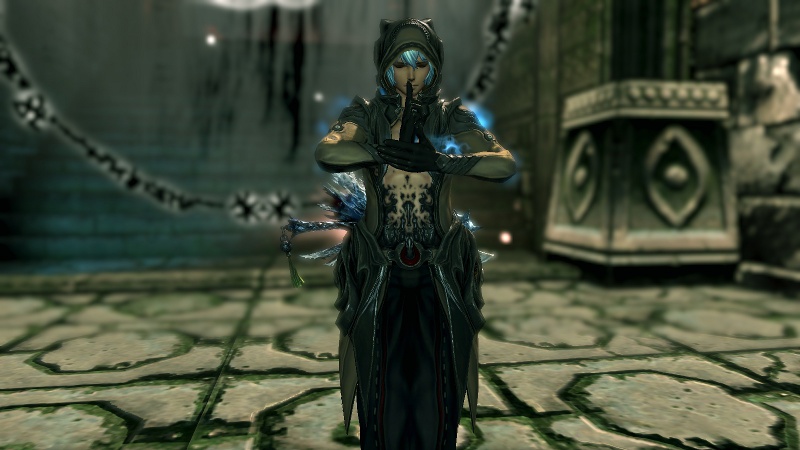 I love assassin it's so clever. it's obvious a lot of thought has gone into it's spec and I love how your spec can completely change the way you play. Also I see Blade And Soul as a fighting online game. Cos the openness of your gameplay allows for some really individual combos. I've been playing for 4 months and I'm still discovering new combos with the sin.
However the infinite combo is pure nonsense
with 2 buttons I can solo basically floor 1 -8 on the mushin tower with not much problems.
I know a lot of you might say "well you don't have to use it" but no if the move is there why not it's easy.
now I understand that assassin needs stealth but really pls this is crazy.
I can stay in stealth as long as I want and attack without feedback. That's stupid. Pls don't add this to the NA version
However there is a solution add diminishing returns to the stealth timer on heart stab stealth. I Know a lot of you might say " it's already there once your 5 posion stacks runs out you have to pop out"
with 70% focus recovery on my weapon and a certain spec trust me not only will I do more than enough damage while in stealth but i'll get back into pretty quickly.
I like sin it's a great class and to me it's obvious you've really thought about the mechanics. basically they blow my mind. but remove this one for the English version. here are some reasons why
1. it will create bad players. which always pay the price later
basically if they can get away with it they will. That's the point of being a player. not they're fault I do it too. just how gaming is. you know that I know that we all know that. however removing this mechanic will force players to explore this great class.
2. it's boring
i'm sorry watching a video or playing mushin tower spaming the same move over and over again is boring. Players will get used to it and not want it nerfed and then quit your game anyway cos your not challenging them. it's too easy. it's a get outta jail free card when ever you want it. sins won't take your game seriously and get bored and quit
3. other classes will think it's stupid. they have to work so hard to complete group boss mobs why shouldn't the sin. ( who can solo pretty much any boss 1 v 1 cos of this mechanic and this mechanic alone)
4.this is linked to point 2. content which is meant for group play doesn't apply to sins cos well why should it. I don't need it screw you guys.
5. This is meant to be a martial arts mmos showing off cool animations and martial arts. I know you've gone through a lot of trouble really thinking this through especially with the sin class.
The sin has so many options it's insane. I've never played a game like this. (p.s I don't use the infinite combo against a lot of mobs cos I love exploring the class) but when people discover that they can perma stealth and kill anything all that work is for nothing.
in conclusion
it pains me to ask you to nerf the class i'm going to play but please do. It's a great class and requires a lot of thought but perma stealth butt spam doesn't require a lot of thought. It would be a different matter if it actually took a lot of work to perma stealth and any moment you could fail. That I would be in favour off but it doesn't. it's cheap. it's boring and it will ruin your game in the west.
Remember the west has it's own idea of balance and in most mmos in the west players as use to the idea that once you attack your out of stealth. What your adding here is 2 fold
1. you can attack while in stealth
2. you can stay stealthed while you attack
That will not go down well here.
However please don't listen to me if changing this mechanic will break the class a lot. I know from the spec system that the class relys on this to stay alive.