Now that I can actually enjoy the game without having to crash every 15 minutes I'd like to share my first impressions.
Play Blade And Soul without any crashes
Now that I can actually enjoy the game without having to crash every 15 minutes I'd like to share my first impressions.
(thanks NCSoft for getting rid of that annoying problem. I run BnS on same system as before, so problem wasn't on my end obviously and you have taken care of it)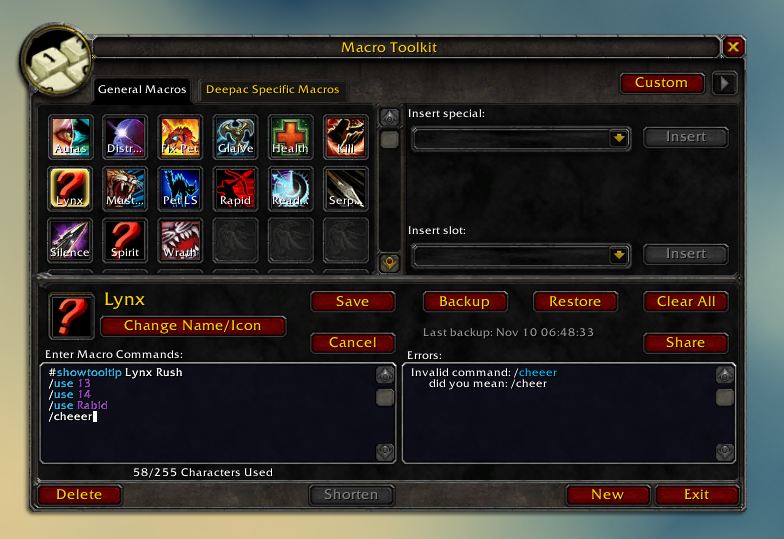 1. Game is still doing good in terms of population. Leveling zones are packed with people, at least on Greenhollow.
2. I just love the responsiveness of combat. Not a millisecond of delay. Awesome!
3. Story has my full attention and I can't remember last time I was so eager to complete story quests. Being questing freak, I even complete all side quests in areas.
Questing doesn't ask me to kill 15-20-25 mobs, instead it asks me to kill 3 to 5 mobs and awards great chunk of xp. That makes leveling fluent and less grindy. Huge +1 there!
4. Graphics are great. For 2012 game it looks just as good as some new tittles.
5. Instanced areas, yet not that small like in Echo of Soul for example. It helps game run even on lower end machines while maintaining somewhat decent looks in terms of visual appearance.
6. UI could use some fine touch. Especially the HP & action bars. It looks like it doesn't belong there and someone just left it there by accident and pressed "save" button.
7. After all this time blade and soul gold spammers are still here, which is frustrating. I hate having to ignore and report spammers every 30 minutes. That is something which should have been dealt with a lot sooner. There is simply no excuse why it isn't done. There are no spammers in Wildstar and that game is published by same company as BnS. Why does BnS still have spammers and Wildstar don't ?
8. After initial disappointment in pvp system, I actually started to like it. Feeling like some ganking/owning put uniform on and rock hard. Had a bad day? Just want to cruise and quest a bit or farm some stuff? Take of faction uniform and let your mind loose. Great idea. Takes some time to get used on to, if you are coming from vanilla wow private servers or ArcheAge, but overall neat system.
My level 1 -- > level 10 experience is 8.5 / 10.
1.5 points less cuz of less intuitive UI and constant distraction and chat window cluttering by bns gold selling spam.
Of course I still have a lot to see and learn about the game. This "rating" is just pure first impression and we all know that good first impression means big time in gaming.
I left some games after not being able to drag myself trough 2h of gameplay. That's not a case here, especially for amazing story which really drives me go on.
Last time I felt like this about game's scenario was in Final Fantasy 8.
You have no idea how glad I am to finally play a game with some quality story.