The following are the problems which exist in BNS and waiting to be solved. To be honest, I like to run a dungeon and get what I want right away.
The following are the problems which exist in BNS and waiting to be solved
1. NCSoft Account Security
There have been numerous complaints of accounts being stolen and it seems like the NCSoft answer to this is the 2-step authentication. While this works great for preventing attackers from getting into the game, it does zero against attackers trying to get into your account from the main site. Why would you require the 2-step authentication in game and not to manage your account, you know, where all our credit card information is stored. Not only this but when attackers get into the main account they change the email and the true account holder doesn't even get an email that it changed, it only goes to the hacker's email. The answer is simple, change account access to require 2-step authentication.
2. GameGuard
Once again, there have been numerous complaints of stutter lag this week and non-coincidently, GameGuard was re-enabled. I understand the push to fight hackers and bots, but I don't understand the willingness to sacrifice game players in order to do so. It has been made historically apparent that GameGuard causes issues for a large portion of people, enough so that you disabled it other games (Aion). I mean we get it, bots were taking money out of your pocket, but you are losing the people who put money in your pockets.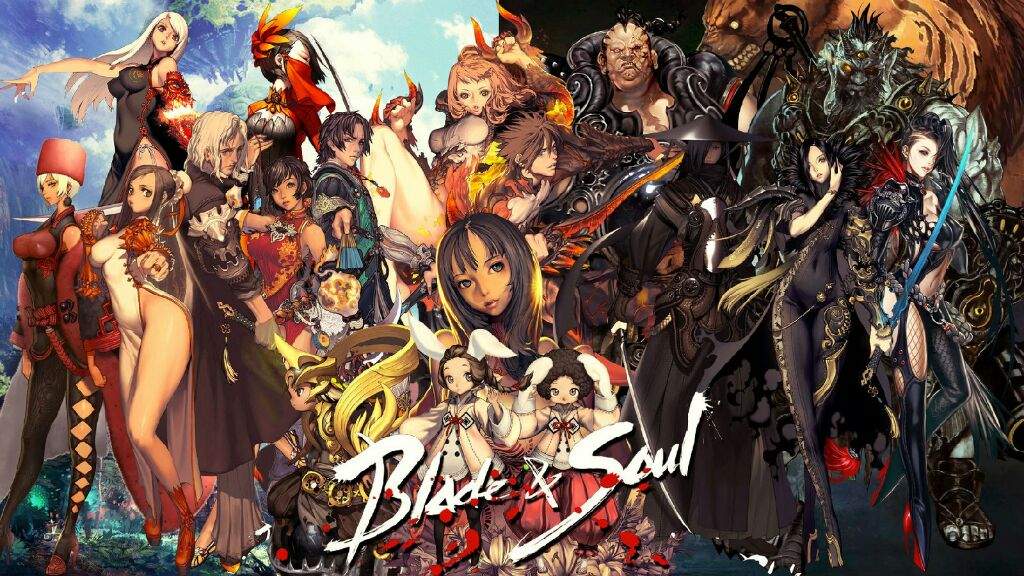 I can personally testify to this as last week I was doing so much damage, I was pulling aggro in Soul Plains, now I lag for seconds at a time and loot doesn't even drop for me. The stutter lag during terror kills has lost me enough prestige where it isn't even worth it anymore. In the Harvest Festival, I could usually get two credit kills on the bosses that spawned, now I can't even get one, forget about the final boss. Arena lag is so bad, it probably looks like I'm deranking on purpose. The only content that is even possible for me now is grouped content because I am forced to mooch off of my clan mates. As a player who invested approximately 3 months of my time in this game, I am considering leaving as it has become unplayable, I can't imagine what players who started weeks ago are thinking, my guess is that they are already gone.
The solution here? Disable GameGuard again, the bots and hackers are still present and I'm willing to wager, the number of bots you got rid of is less than the players who stopped playing. Plus bots re-emerge, like weeks, especially in free-to-play games, lost players are lost forever.
3. Community Interaction
There are hundreds of posts every day and I have not seen one post stating that things are being looked into. There are no tweets or answers to community questions only status updates on whether the server is up or down. All I see are threads being deleted and topics moved. Your customers are over here screaming for answers and we are being told nothing. The community gets asked nothing about future plans regarding content release dates or released costumes. What about events? During beta we had events all the time with reasonable rewards, now that the $125 master pack cash grab is over, no more events? Have you ever polled the community on anything? Is there anybody even there?
For example, like many other users, I just wrote this long topic which is more or less a desperate plea to save this game from the downward spiral it is currently in. Will anyone respond? Even a "hey just read what you wrote, we are looking into at least one of these things" is fine. Something, to show us that you aren't a robot, on a fixed released schedule with money as the sole fuel that feeds you.
To be honest, I like to run a dungeon and get what I want right away. It doesn't feel like I don't appreciate it, I appreciate my time more than I did back then. It's funny when I say that even tho I still invest amounts of time just to farm BNS Gold in this game. No idea if what I say makes sense, I feel like I'm a casual and a hardcore to a degree. It is not easy for a developer to satisfy demands like this, it pretty much boils down to fast gratification they need to keep going. Think about BnS now, new content gets released pretty fast. To the point where it feels like why work for your gear if it's meaningless in a couple of weeks again anyway. It's not easy to find a middle way, but BnS will not do that, you know that. BnS is rushing out everything now to catch up, after that the game will turn into massive amounts of work, this is not the time for a game like that anymore. If you implement something you have to work hard for, it simply needs to be fun, it can't just be hard for the sake of earning whatever it is by torture in something you invest time to have fun in, hard times to be a developer.